TICAL2014 concludes:
Thanks to everybody and see you all at TICAL2015
26 - 28 May, 2014 - Cancun Center, Cancun, Mexico
Over than 400 attendees, parallel sessions, plenary sessions, forums, demonstrations and a variety of meetings and presentations gave life to three days of an intense work on issues related to Information Technologies and Communications on Higher Education institutions in the region.
In order to enhance the work and the role of the Information and Communication Technologies (ICT) Directors of the universities of the region, since early 2011 the Information and Communication Technology Directors Network of Latin American universities has built a collaborative space that seeks to contribute to the continuous improvement of its institutions.

The TICAL Conference is the place where the community come together, which is feed primarily with the experiences, knowledge and initiatives presented by universities, providing significant and unprecedented solutions around ICT topics for higher education institutions in all the areas of the university labor.
Panelists:

Eng. Rubén Aquino
National Autonomous University of Mexico, Mexico.



José Tam
Director of Information Technology of the Technological of Monterrey, Mexico.


Prof. Dr. Wim Van Grembergen
University of Antwerp, Belgium.


Ph.D. Brad Wheeler
Vice President for Information Technology & CIO, Indiana University, USA.
Panelists of the round table "The future od academic networks":

Niels Hersoug
General Manager DANTE, United Kingdom


Florencio Utreras
Executive Director RedCLARA, Chile


Shelton Waggener
Senior Vice President Internet2, USA
Important Dates
March 7th 22, 2014 | Deadline for papers submission
April 8th, 2014 | Notification of selected authors
May 26 to 28 2014 | TICAL2014 Conference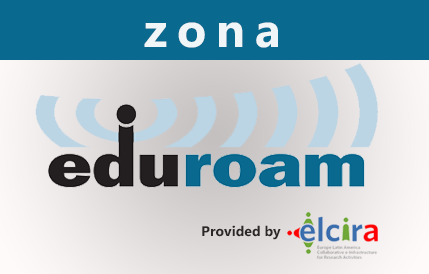 Conference Proceedings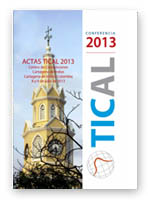 Download the book
Actas de TICAL2013
Text in original language (Spanish and Poruguese) PDF
12.815 K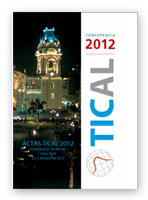 Download the TICAL 2012 conference minute book in Spanish down here:
Actas de TICAL2012
PDF
12.368 KB
Download the TICAL 2011 conference minute book in Spanish down here:
Actas de TICAL2011
PDF
4.59 MB
Past Editions
TICAL2013
| Cartagena de Indias, Colombia, July 8 and 9, 2013
Central Themes:
➊ ICT Solutions for Teaching and Research
➋ ICT Solutions for Management
➌ ICT Governance and Management
➍ Infrastructure
➎ Information Security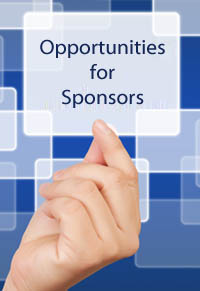 Programme Committee
Ernesto Chinkes, Universidad de Buenos Aires. Argentina (President)
Mauro Cesar Bernardes, Universidad de São Paulo. Brasil
Nadja Starocelsky, Universidad Austral de Chile. Chile
Luis Alonso Castro, Universidad de Costa Rica. Costa Rica
Wilfredo Antonio Bolaños, Universidad Católica de El Salvador. El Salvador
Jorge Preciado, Universidad de Colima. México
Alberto Bellorín, Universidad Central de Venezuela. Venezuela
Organising Committee
Presidente: Carlos Casasús (CUDI)
Cecilia Castañeda (CUDI)
Fernando Muro (CUDI)

Carmen Gloria Labbé (RedCLARA)

Florencio Utreras (RedCLARA)

Marcela Larenas (RedCLARA)
María José López (RedCLARA)